Hand by hand
Publicado el June 8, 2017, por Anya Damirón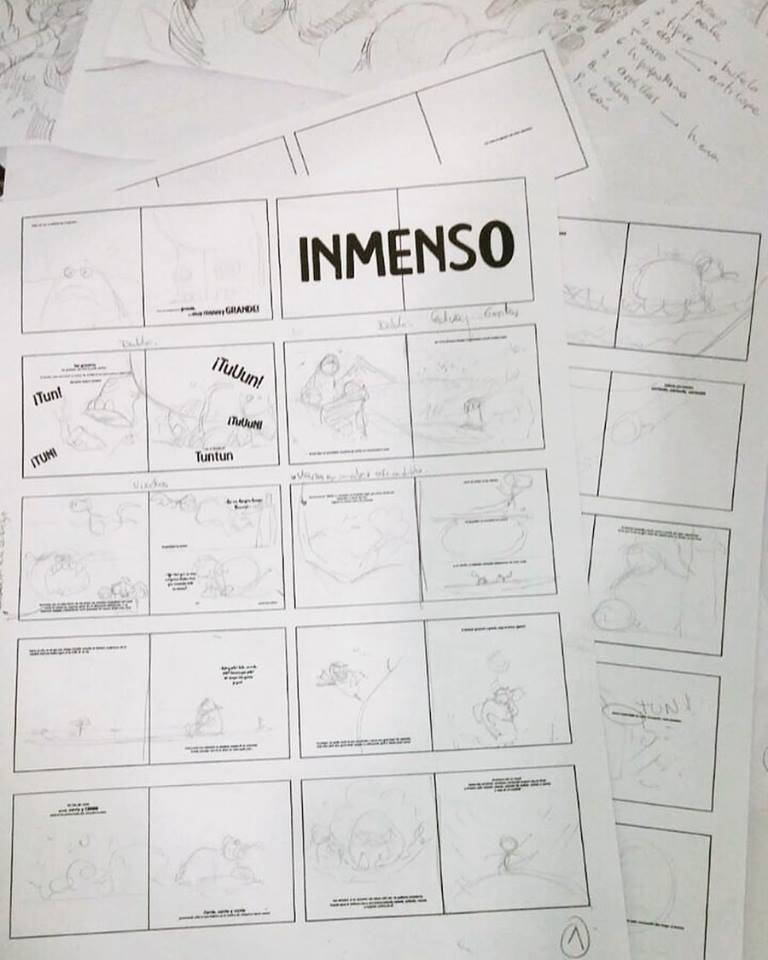 After writing the story, the first thing I have to do when the story is ready to illustrate, is to organize how we will put the text on each double page so that the rhythm of the reading is pleasant and not always in the same place. I do this in a handy notebook first to see how all the pages feel together and then assemble a .pdf on the computer. This usually changes over time, as we work with the story and define the illustrations, but it helps to get started.
At this point I start to get nervous already because of the emotion of finally knowing the characters for the first time.
Pablo works with the .pdf in this way, so he visualizes the illustrations together and considers the rhythm of the complete story. Writers are usually not part of this process, since publishers are responsible for working with illustrators directly, in most cases. And I believe that one of the things that I enjoy the most about each book that we publish independently is being able to be part of all this. To be able to think, contribute, decide, ask, propose and work hand in hand with Pablo Pino.